Good Morning! How is your day going so far?
It's time for another Thinking out Loud Thursday! Amanda created this weekly link up as a place to talk about anything and everything! 
Earlier this week (or maybe on the weekend), Netflix announced release dates for some returning shows and new shows!
I'm most excited for the return of Unbreakable Kimmy Schmidt and Grace and Frankie! I watched the first season of both of these shows in like 2-3 days! They are a really easy watch and pretty funny! I still have to wait until April and May for these shows, but I'm happy that there's going to be a second season for both of them.
The most exciting and the show that I have been waiting for since they first announced they were doing is FULLER HOUSE! There's only a little over a month until I can finally get my fix! I've been stalking looking at the cast's instagrams and it makes me even more excited!
And on to my other topic for today's post… working out. My lifting has been pretty great at my new gym which I'm a fan of. What isn't going so well, incorporating more cardio or HIIT circuits.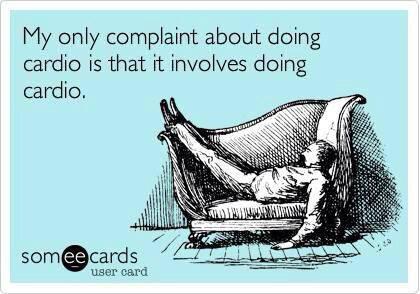 I think besides my 5-10 minute warm up before I lift, I've done cardio at most 2 times since 2016 started 🙈🙈 I don't know why I find it so tough to do, but I'm going to work at it over the next couple of weeks. I'll let you know how that works out.
I'm off to go get my stuff together for my workout and work afterwards! Have a great Thursday! We're almost to Friday!
---
Any shows you're looking forward to watching on Netflix?
How do you like to do cardio?